HQ Snapshot & Reputation Leaderboard
Top level view of all your locations
Filter, organize and group locations and gain insight on overall performance of their online reputation. Use the reputation leadership board to organize locations by review performance, shedding light on which locations are performing well and others that are underperforming. 




Average Ratings
Total Reviews
Reputation Leaderboard
Consolidated Ratings
Location Management
Map View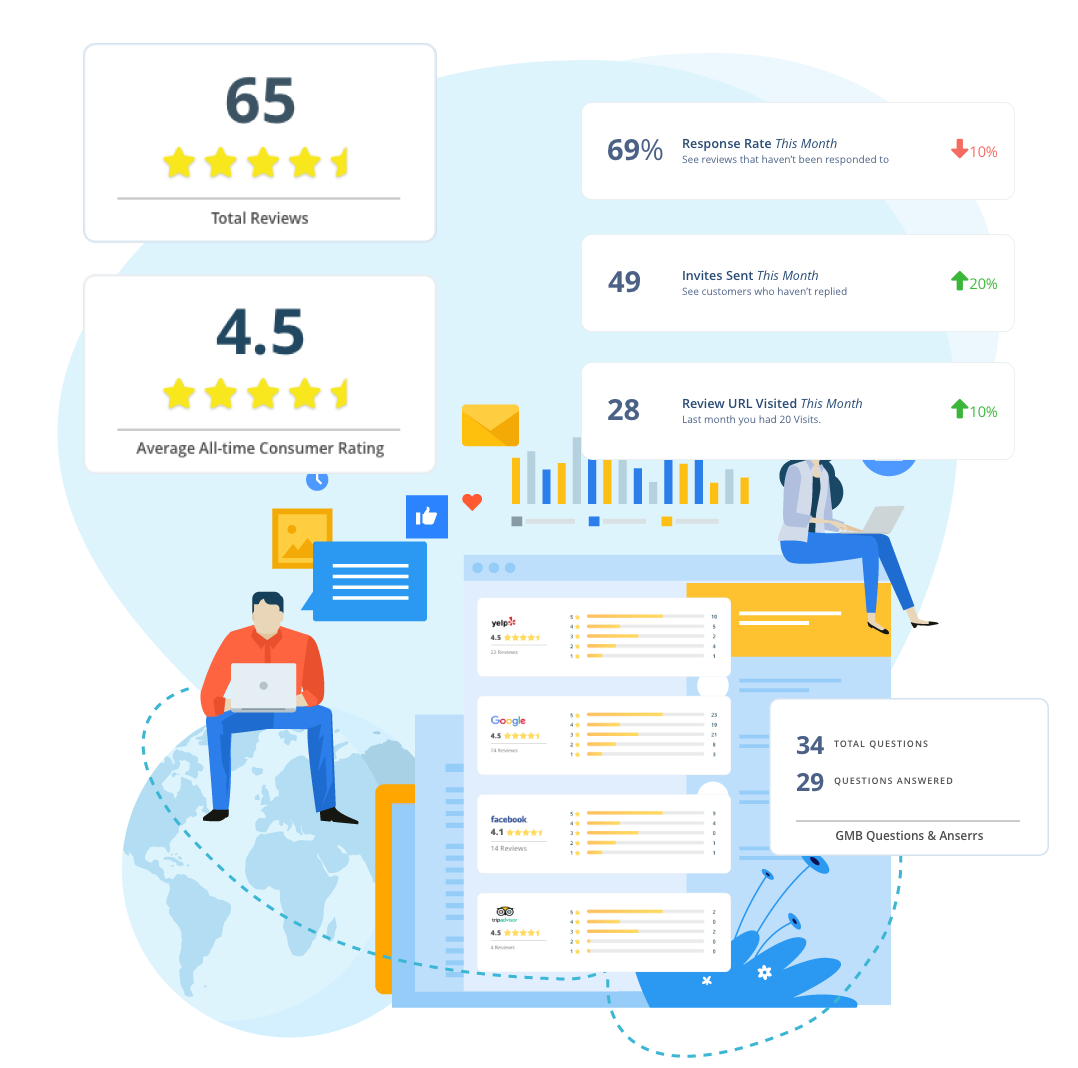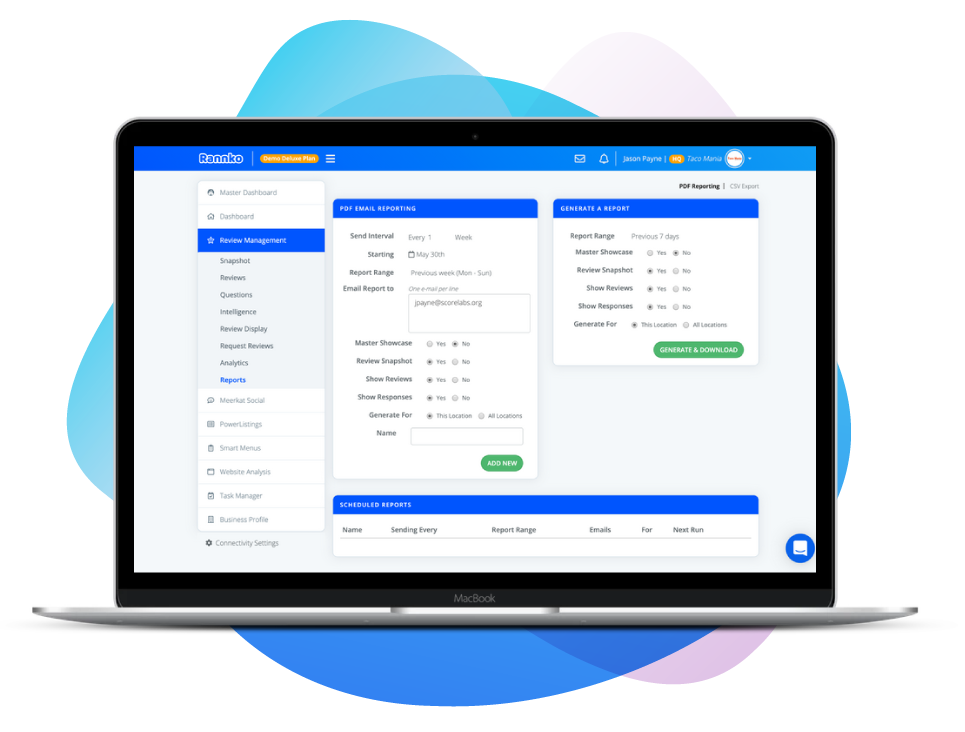 HQ Reviews
Monitor & Respond to Reviews across all locations
Just as you can monitor reviews for one location, you can monitor reviews for all locations consolidated in one timeline. Differentiate reviews via filtering or see the location tag that pull the location nickname into the review. Monitor and engage via the GMB Questions timeline across all locations.
Manage Reviews
Respond to Reviews
Manage Google Questions
Filter by location
HQ Review Automate
Automate the location review response
Managing multiple locations with multiple reviews pouring in each day can be challenging, it may make sense to setup review response automation. Saving you time when responding to common types of reviews. 




Location Based Auto-response
Star Rating Response
Template Review Responses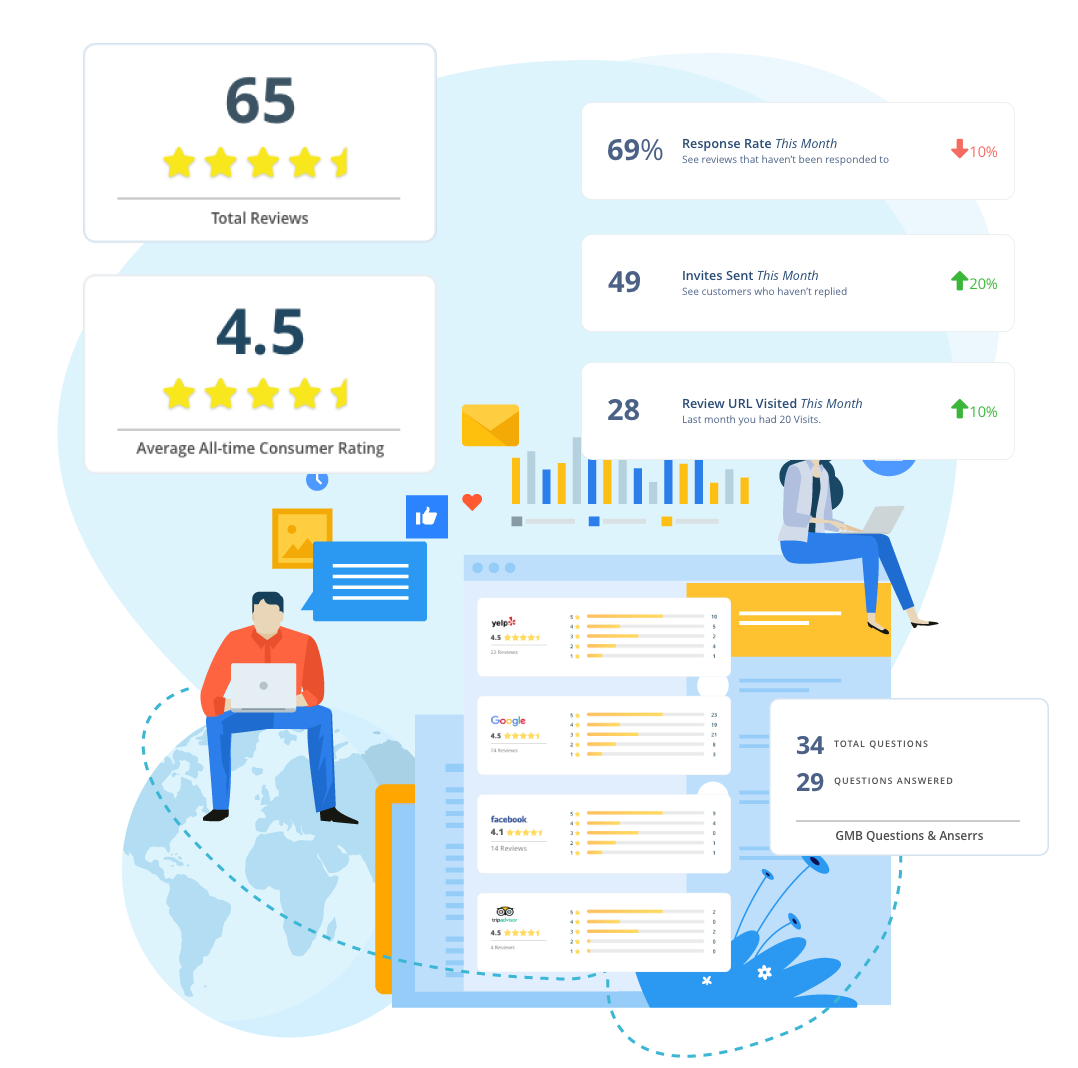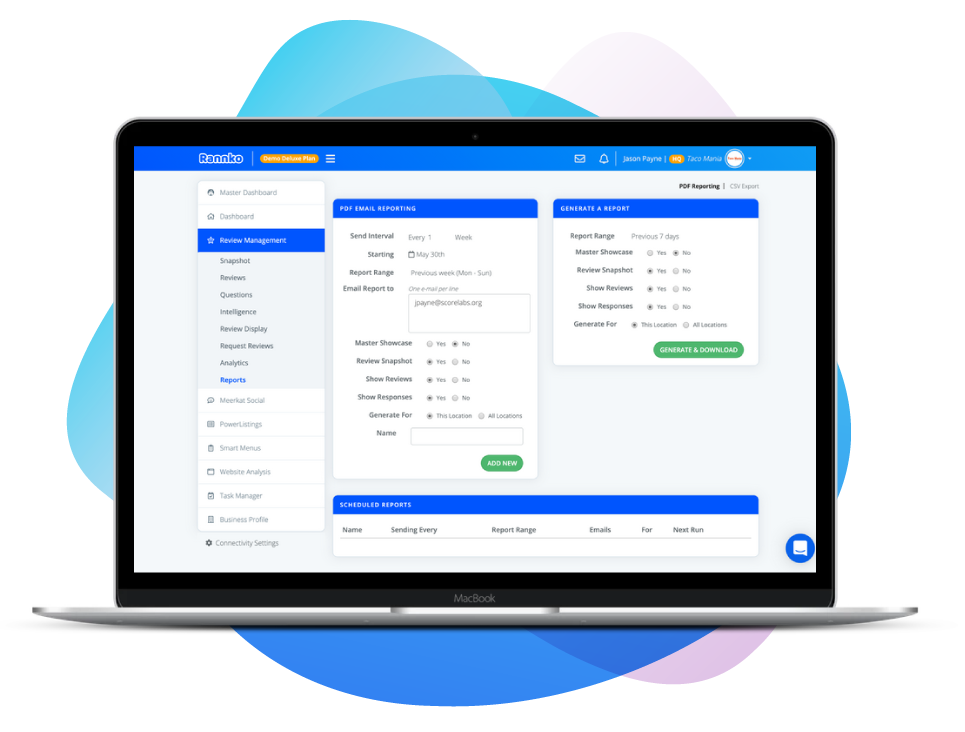 HQ Request Review Overview
Manage The Location Review Request
Gain oversight of the location review request pages and update the messaging of the review request for SMS and Email across all locations. Manage SMS and vanity numbers, issuing credits too locations.
HQ Analytics & Reports
View consolidated location review metrics
HQ analytics showcases everything from your locations, from sentiments summaries, campaign review metrics and request analytics. Measure you overall ratings whilst breaking down each review analysis per publisher and per filtered location. 

Average Ratings
Total Reviews
Sentiment Summary
Review Request Tracking
Review Volumes
Response Rates