#1 Cannabis Reputation Marketing Suite
You Grow Your Business
We Will Grow Your Reputation
Character is how you see yourself. Reputation is how others see you. Want to know what they think?
Limited time offer. Get Rannko for $99 - cannabis99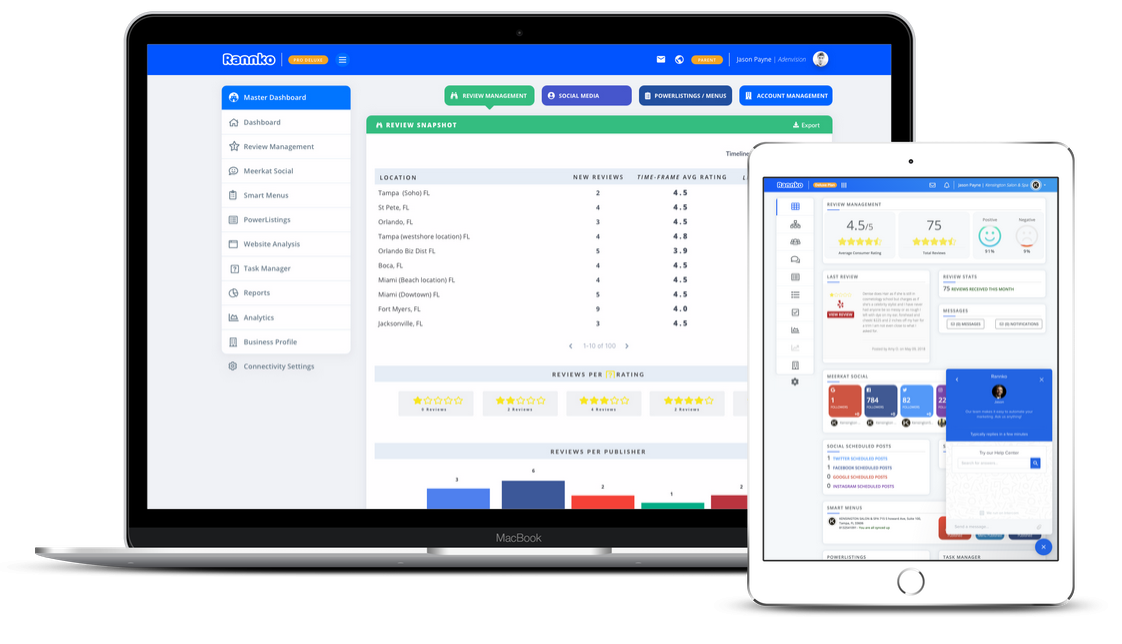 #1 Cannabis Reputation Marketing Suite
You Grow Your Business
We Will Grow Your Reputation
Character is how you see yourself. Reputation is how others see you. Want to know what they think?
Limited time offer. Get Rannko for $99 - cannabis99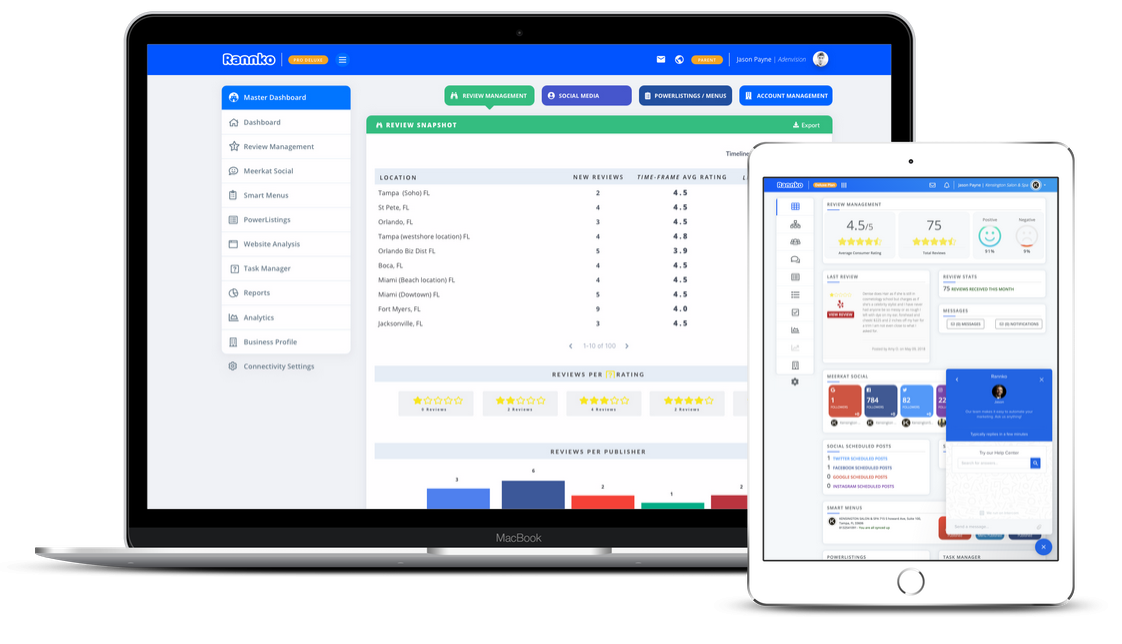 Would you like to log in and see a live demo?
Rannko Pro Deluxe gives you access to our entire product range at an incredible discount.
Master Dashboard
(multi location only)
Review Management
Meerkat Social Media
PowerListings
Smart Menus
Website Analysis
Reporting
Task manager
Dashboard
---
$99/mo with "forever99"
Modular is positioned for you to only pay for what you want to use.
Free Master Dashboard
(multi location only)
$39 Review Management
$29 Meerkat Social Media
$49 PowerListings
$19 Smart Menus
$29 Website Analysis
Free Reporting
Free Task manager
Free Dashboard
---
Starting from $19/mo"
Need some visuals? Us too! Check out our product intro's.
---
How can Rannko help you?
By providing you the tools to 
'increase your reputation'. No one has to tell you twice that your online reputation can make or break your business. Rannko will help
stack the cards in your favor.
Review Management
Make maintaining an online presence and interacting with your customers simple and easy with Rannko Review Management.
---
Meerkat Social
Interacting across all of your social networks has never been easier with full automated control all with the push of a button.
---
PowerListings
Take back control of your online brand across 100+ digital services, rank higher and be easily found across the web.
---
Smart Menus
Show off your products, services and menus, seamlessly integrated with Google, social media, local listings and your website.
---
Auto Reports
Automate your reporting with fully branded PDFs. Daily, weekly, monthly. No problem! Stay relevant on what matters.
---
Task Manager
Ever wondered what to do to improve your marketing? Organize and optimize your "to do" list with our Task Manager.
---
Website Analysis
Rannko inspects your website for those opportunities and reports them straight to you so you can take the steps optimize and own your digital presence.
---
Master Dashboard
For multi location businesses and franchises. Have ultimate control from the single location to the location manager. Use Master Dashboard to leverage the power of reviews, Social Media & Powerlistings.
---
Have ultimate control to build a spotless reputation across multiple networks.
No Frills Benefits
Rannko takes pride in offering you the best for the least out of your wallet. This is why you can expect to enjoy these benefits no matter the size of your business:
FREE ONBOARDING
Whether one account or one hundred, never pay an onboarding fee with Rannko.
100% CONTRACT FREE
Term flexibility in complete control of you. Add or remove services or accounts as your business grows.
---
FREE PRODUCT WALK-THROUGHS
Learn the ins and outs of Rannko for free from our team of certified Rannko specialists.
PERSONAL SUPPORT
Professional support at your fingertips by live chat, email, or phone. We are here for you!
Multiple locations? We have you covered!
Rannko offer highly competitive pricing with your business growth in mind. Share a quote with us, and we will do our best to beat it!