Rannko for Law Firms & Legal Professionals
Build a 5 Star Reputation

Turn Key Law Firm Marketing Software
The New Standard in Reputation Management for
Attorneys
---
Build Your Case. We'll Build Your Brand. You spend endless hours working on legal documentation, advocating for clients and representing justice in court. With so much time being spent on the work, there is little time to invest in your online presence, until now.

Rannko is the affordable solution that saves your legal team valuable time when it comes to managing your firm's brand. Whether your listings need updated, you need an automated review manager or you're just looking for suggestions on how to improve your website, Rannko is your one-stop shop.
Your clients have a lot to say. Legal firms know this more than anyone else. But did you know that 70% of clients will travel farther if it means they can get more reputable legal counsel? In fact, about two-thirds of people looking for an attorney read reviews to help with their decision.
Reviews have never been more important, and platforms like Google and Yelp make it extremely easier for your potential clients to hear about a bad experience. Rannko helps you get control of your digital reputation by integrating reviews across the internet into one place.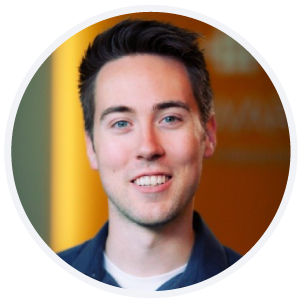 "We LOVE this software because it's so easy to use and they're always adding new features and making it better. It does everything our clients need. Plus it's extremely affordable."
Dennis D - Digital Marketing Manager
Law Firm Multi-unit & franchise Support
Rannko HQ Dashboard
Rannko HQ offers a full HQ platform that will give you the 30,000-foot view of your locations reputation and overall online presence. Manage both corporate and franchisees. Start holding marketing managers and franchisees accountable through compliance of the messaging YOU approve. Act on accurate data and engage with your customers by location. Easily see how you locations are performing against one another and what information is being shared and what information is in sync.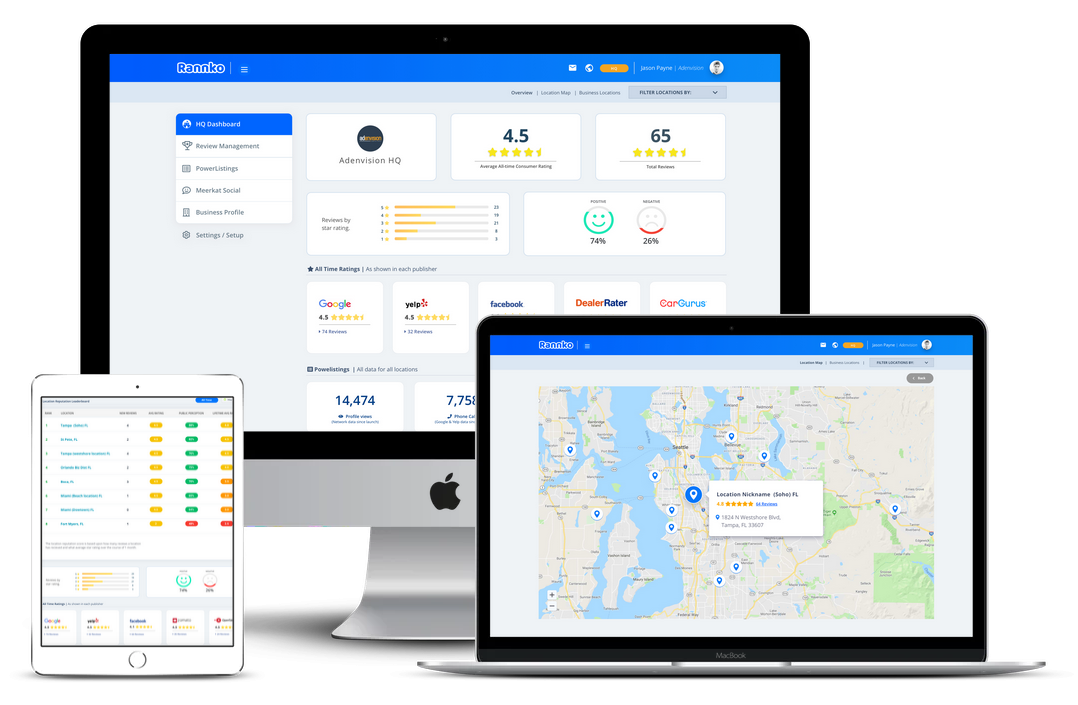 Law Firm Digital Marketing Review Statistics
Research from Statista tells us that in 2017, 81% of the US population had a social media account.
96% of people start seeking legal advice online
Just ask your clients to leave a review after leaving the practice, they are more likely to leave a review immediately after leaving.
70% of respondents said their choice of lawyer was influenced by online ratings and reviews
62% of legal marketers are involved in their firms' direct business development efforts.
62% of law firms are planning to boost their focus on marketing and business development.
Learn more important reputation and industry based statistics here
Encourage Your Clients to Share Their Joy.
Engage with your clients after they leave the practice. Many Law practices do not do follow up customer service, when your clients shares their positive experience, you will turn that customer into a brand ambassador.
Put Your Law Firm Where Your Clients Are.
Create a style experience with your clients long before they step foot in your Firm. Your clients are active and social, so you should be, too. Social media channels like Facebook, Twitter and Instagram offer just the trick, be personable, no intimidation here!
Menus Change. Publish & Sync It!
Consumers are more and more prepared for the activities they engage in, clients want to see your services before they hop in the car, and head to your firm. Smart Menus allows you to manage and sync every service you offer with one platform.
Law Firm Core Data in Sync
The information about your practice is extremely important to your clients. More accuracy where your potential patients are looking for you will increase the likelihood of the customer selecting your business. Rannko PowerListings helps you maintain accuracy on over 70+ listings via data integration.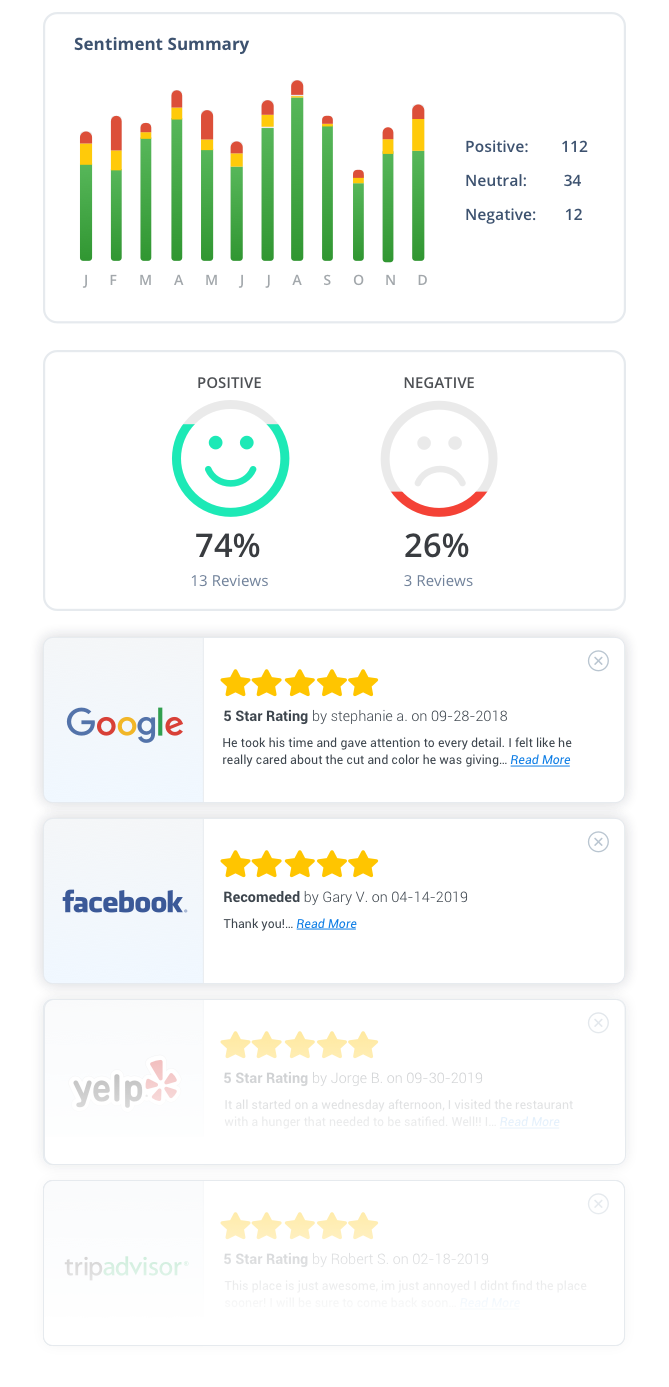 As Told By The
Experts
Struggling with your reviews? online reviews in the marketing of Law Firms is the 'new normal'. Great care, equals to happier clients.
Be Accessible
Today's discriminating consumers can and will seek out reviews, whether or not you point them in that direction. Including a live review feed on your website and Facebook page indicates that you are trustworthy and confident in your work.
Be Honest Be Personable
Though it may feel counter-intuitive, you're better off with a live review feed that includes some negativity than you are with a small collection of old (or worse, non-attributed, non-dated) reviews. People often feel intimated and overwhelmed with legal. Going that extra mile will help build your brand and gain there trust,
Respond
If someone posts a review, whether it be positive or not, address the review. Respond publicly and thank them for sharing their experience. It was surprising to see just how much patient satisfaction can increase—99%—following a negative review response.
Showcse Your Reviews
Include a live review tab or testimonials page, clients want to see how others feel about the services they received. This can ease nerves and brake down barriers between the clients and the Law Firm.
80% of Clients would leave you a review. You only
have to ask

, Rannko takes care of the rest.
Use Rannko to take control of your reputation — everywhere it matters.
---
By clicking "SCAN MY LISTINGS" you provide your signature consenting to Rannko contacting you for marketing purposes via phone call to the number you provided. You are not required to give such consent as a condition of making a purchase.