Review Analytics
Get deeper metrics with your reviews
Our analytics showcase everything, from you sentiments summaries, through campaign review request analytics. Measure you overall ratings whilst breaking down each review analysis per publisher. 



Average Ratings
Total Reviews
Sentiment Summary
Review Request Tracking
BBB Rating Analysis
Review Volumes
Response Rates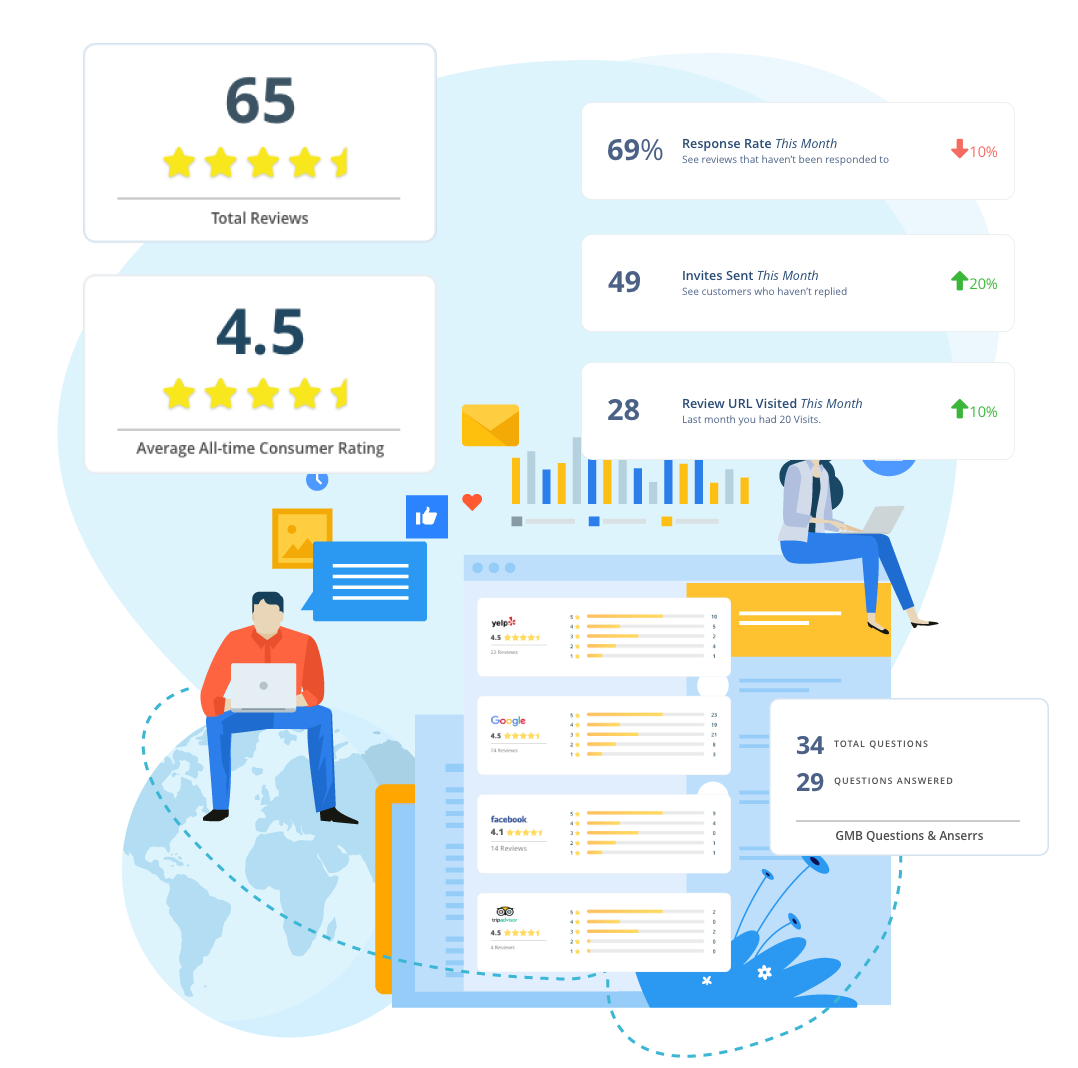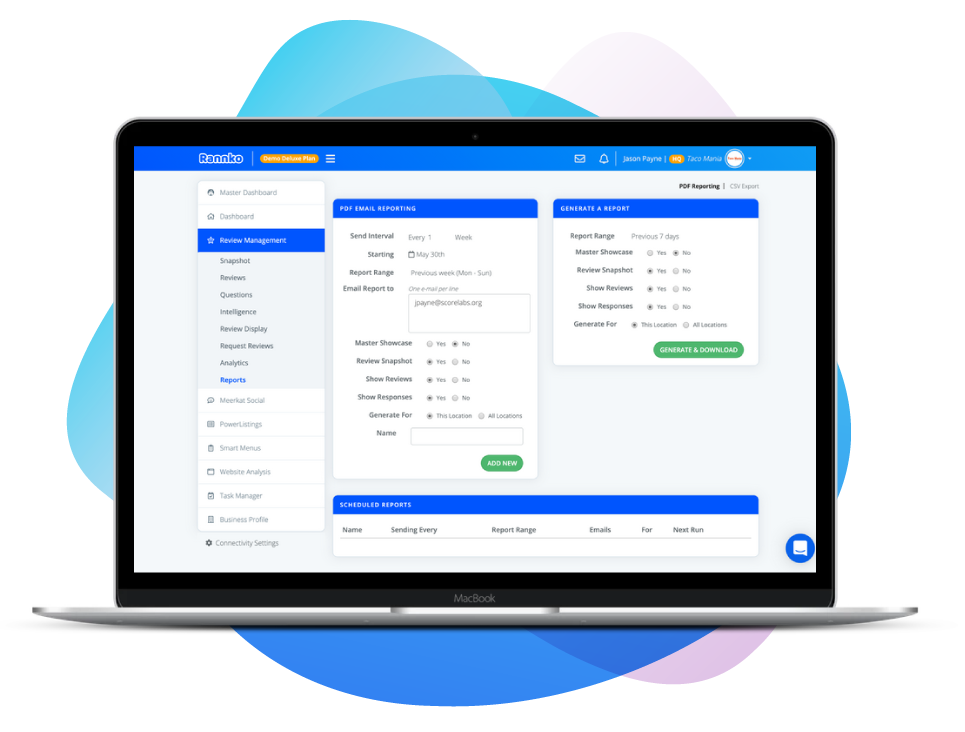 Review PDF & CSV Reporting
Reports are Always Better When Automated.
Keeping up to date on new activity and feedback being shared with your brand is important for you and your business. Pull and create reports in an easy-to-read overview that delivers core data to you and your colleagues. Better yet, everything is automated.


Average Ratings
Total Reviews
Sentiment Summary
Review Request Tracking
BBB Rating Analysis
Review Volumes
Response Rates