Build a better online reputation
Review Generation
If we don't ask, we don't receive, well… Some of the time! Request new reviews with Rannko's review generation tools. Simply share your customized review request landing page via SMS, email or widgets and start seeing new reviews populate your feed! 

Requesting Reviews
Easily request & collect new reviews.
Send review requests via SMS, Email, Opt-in kiosks, Social Sharing, widgets and on your publish requests on your websites, better yet it's automated. When it comes to finding new and simple ways to collect a review, we have you covered. 

Simple CRM (Customer Relationship Manager)
SMS Review Request
Email Review Request
Email Widgets
Review Landing Page
Sentiment analysis review generation
Opt-In Kiosk Review Generation
Vanity SMS Number
SMS and Email Templates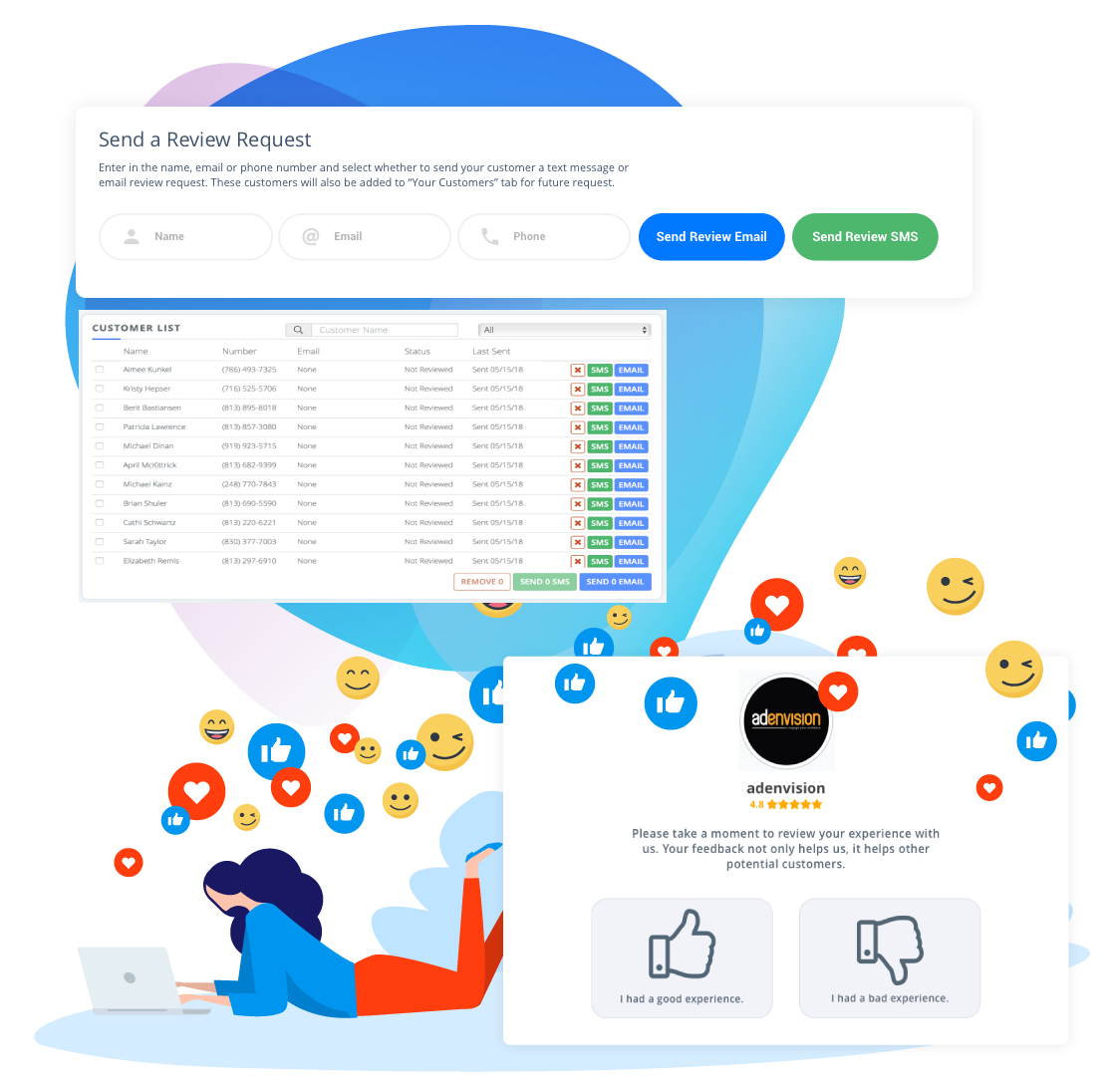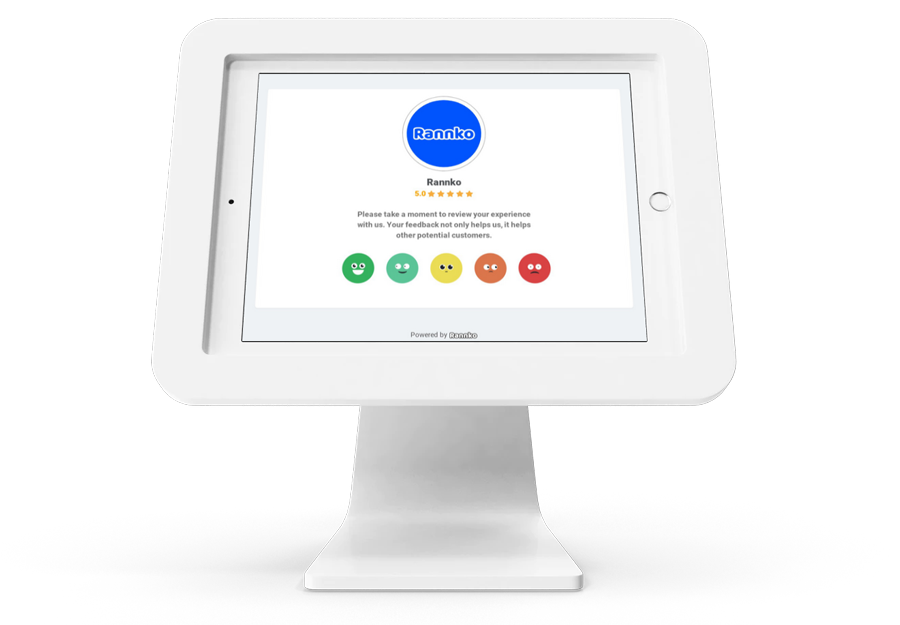 Review Landing Page
Capture reviews with a review landing page.
Fully customize your review request page and optimize your messaging for success. The review request page is responsive, so looks great on customers mobile devices. 

Review Landing Page
Opt-in Landing Page
Custom Conditional Messaging
Choose what platforms to share
Sentiment Review Request
Thumbs, Stars, NPS, Emojis
Campaign Manager
Automate review requests & build custom sequences
Build your own review request sequences and automate the entire journey of the customer. Track bound rates, review received and unsubscribed rates and hone in your request messaging. 


Custom Sending Schedule
Email & SMS Automation
Campaign Analytics
CRM management
Campaign Sentiment Review Request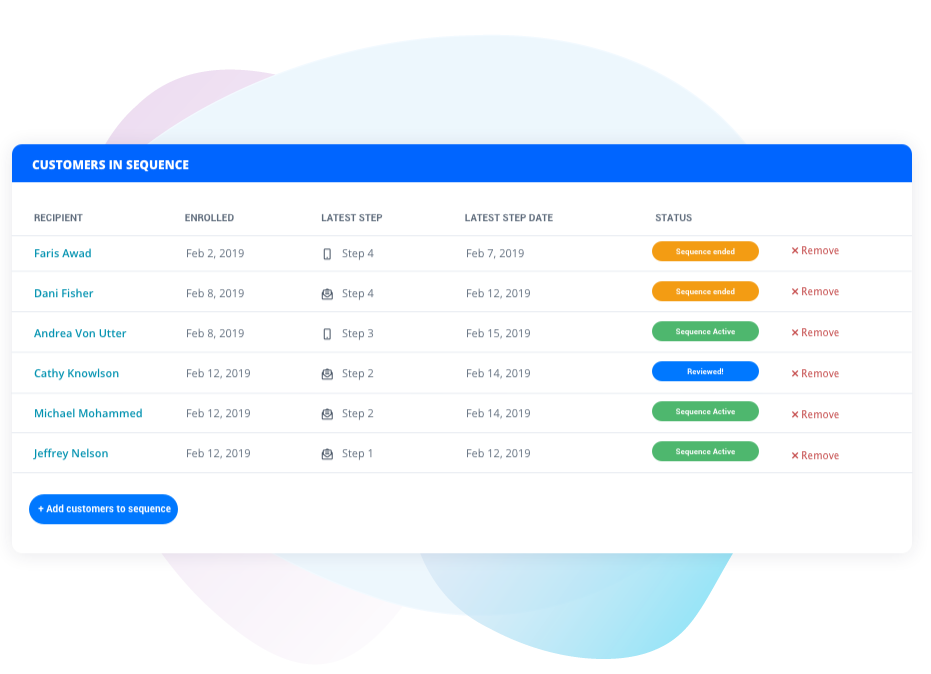 Customer Management
Bulk import & manage your contacts
A very simple CRM that holds three key pieces of information, name, number and email address. Choose to bulk import your contacts or add them one by one. 


Customer Review Status
Add to campaigns
Opt-in page integration